Jan 18th – Feb 25th the Gallery will hosts 2 most excellent Exhibitions!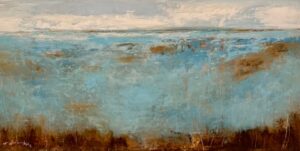 Gina Louthian-Stanley's masters the versatility, permanence, and textures of wax, both hot (encaustic), and cold wax (medium), a build-up of deep layers creating luminous color and textures that enhance her ethereal works. Her works represent the physical & emotional sensations, which carry the viewer into an intimate visual narrative, typically relating to the nature around her.  Gina has received many artistic honors and awards, and she has been recognized for her accomplishments by having works in several books and publications. Her work is part of personal and corporate collections nationally and internationally.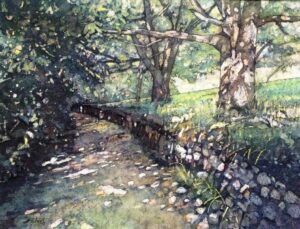 Susan Egbert's Acrylic Batiks & Mixed Media will also be on display.  Susan has been surrounded by art her entire life. Her father, William Hill, was a well-known landscape artist in upstate New York and she began showing her work with him at the age of 12. Susan has won numerous awards in shows all over Virginia and the Southeast. She draws great influence from the beauty of nature in Southwestern Virginia and beyond.