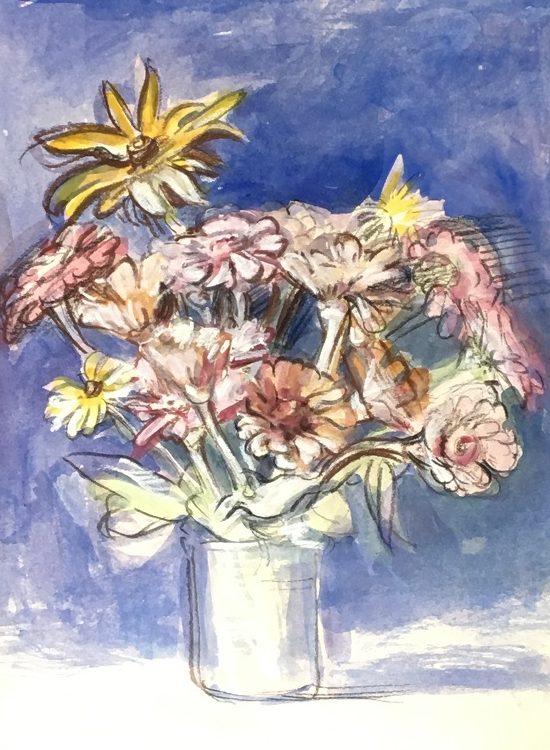 PLAYFUL RENDERINGS
A non-threatening art experience to jump start creative play and to see things differently.
Sundays Sept 10, 17, 24, 1-4 pm $25/ session or $65 for all three.  Most materials supplied. Please register by September 8.
Perfect for anyone who wants to paint but is a bit shy about it- or for those who want to refresh their skills.
Local artist Sally Grace Branch will guide participants through some simple and engaging exercises that use various materials to create something from life.  (plants, flowers, figures, landscapes)
Students will use simple materials charcoal, conte crayon, colored pencil or pencil, acrylic and watercolor. Learn how to prepare a surface on which we can create loose studies designed to boost self-confidence and have some fun. Play with simple/basic art materials as you move quickly and confidently from "doodles" to painted and collaged images. You will work with different expressive art materials over the course of these exercises.
Please bring a kneaded eraser, soft charcoal, soft pencil (6 B), a ½' flat brush, medium  ( #8 or #10) round brush and any of scraps of colored paper for collage, masking tape and a roll of paper towels. If you have a drawing board, please bring it. We'll provide at the working surfaces of several small-ish sizes and the rest.
Come amuse and amaze yourself.