WELCOME TO THE ALLEGHANY HIGHLANDS ARTS AND CRAFTS CENTER!
Promoting visual arts through education, exhibitions, and marketing.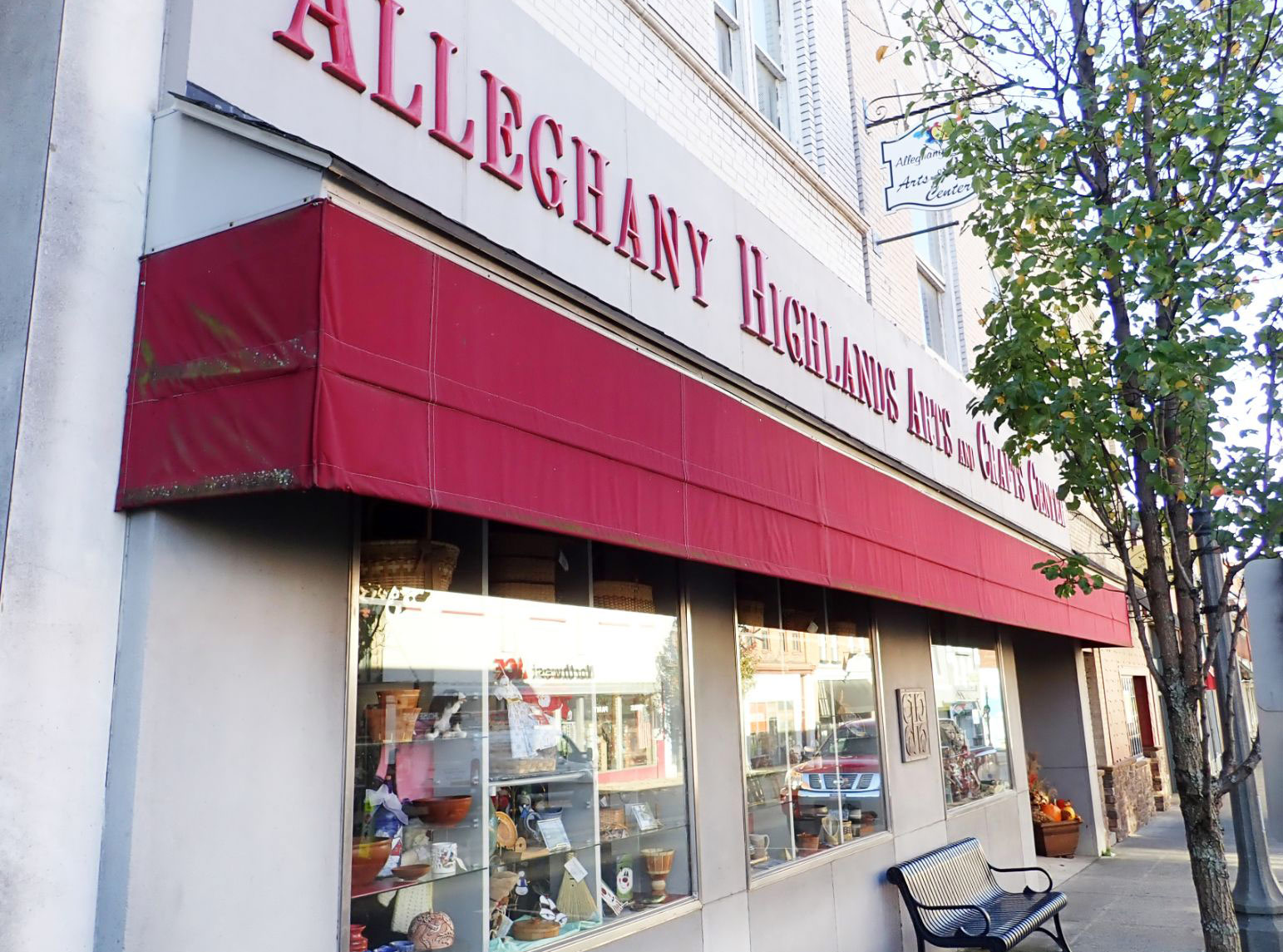 We are a nonprofit agency which has been in operation since 1984, to stimulate an interest in and appreciation of visual arts in the Alleghany Highlands. Classes are offered for all ages year round. New Exhibits of a wide range of style, technique, and media are featured in the Center's Gallery free of admission every 4 to 6 weeks. The Center Shop provides a location for regional juried artists and craftspeople to display and sell high-quality fine arts and crafts.
The Alleghany Highlands arts and Crafts is supported by its members, contributors, The Alleghany Foundation, the Town of Clifton Forge, City of Covington, County of Alleghany, the Virginia Commission for the Arts, and the National Endowment for the Arts.
The Center Shop features unique craft and fine art offerings by local and regional artists, as well as a few from farther away. You'll find pottery, brooms, baskets, wearable and non-wearable fiber items, paperwork and stone carvings, jewelry, paintings in all media, wood items, photography, and even some artist reproductions. All work in The Center Shop is juried for originality, craftsmanship, design, and marketability.