This Photo Show focuses on the work of area photographers working in traditional film and/or digital imaging. It will be open to the public November 18th – December 27th.  Photographers must be at least 18 to enter, and may enter 4 pieces. There is a fee of $10 per entry or $35 for four entries.  Categories include: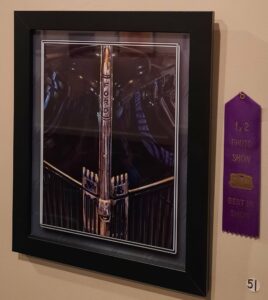 *Black & White/Toned
*Macro and/or Still Life
*Portraits-People or Animals
*Architecture
*Landscape
*Motion
*After Dark/Night Shots
Photographers, upon completion of entry forms, please bring your work Saturday, November 12th from 10 am – 5 pm or Sunday, November 13th from 1 – 4 pm.  To shorten check-in time, please read, complete entry paperwork and attach prior to delivery.