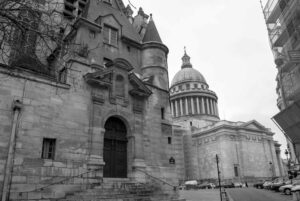 James Knipe is a retired photography professor from Radford VA will present images of decaying buildings that depict the "relationship between the clearings we create for our houses & barns and the aggressive advance of nature to reclaim the soil", and a series of scenes from a fellowship to Paris. Knipe has collections of work in The Virginia Museum of Fine Arts and many fine art museums in VA, MN, AZ, MN, IA, and TX, as well as privately owned galleries.
"My photographic journey has taken me throughout America,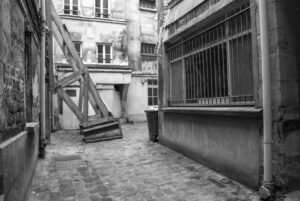 as well as to many foreign countries…I have worked for years along the banks of the New River and Roanoke River…I have lost myself in the dense verdant vegetation that resists access to these areas, trudging along paths worn down by fishermen along the same banks…Life's journey has tendency to take you to places not marked by a direct path.  We end up finding aspects of the world intriguing, discovering alleys and byways we were not cognizant of when we began our journey." ~ James Knipe
This FREE exhibit is in the Gallery beginning July 5th.
If you are purchasing a ticket, make sure that you select the number of tickets you want.