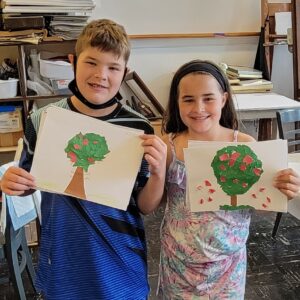 This is a FREE class for kids.  Recently, "Story Time Craft" was held. "The Giving Tree" by Shel Silverstein and an abbreviated story of Johnny Appleseed was read. The children discussed the stories, created their own apple tree craft, planted apple seeds, and enjoyed Granny Smith, Ambrosia, and Red Delicious apples!  This Story Time Craft Class will be on the book "The Biggest Pumpkin Ever" Jane E Gerver and Steven Kroll.  Kids are sure to have fun while learning with school teachers Cathy Drummer & Judy Scott! You can register by clicking on GET TICKETS at the bottom right.
For more info call Cathy: 968-1648
If you are purchasing a ticket, make sure that you select the number of tickets you want.